With tons of new slice of life anime coming out soon like Kobayashi-San Chi no Maid Dragon season 2 and The Way of the Househusband, let's discuss the best slice of life/school anime to come out so far!
Please note that this list is entirely relative to what I discern as a good slice of life anime.
What makes a good slice of life anime?
Whilst Slice of Life is not a go-to genre like Comedy or Shounen, it is definitely one of my favourite genres and has rare gems that should receive more love!
A good slice of life anime should feel like somewhat like a Drama anime where the characters each have their own respective developed personalities, characteristics and stories that are mentioned in the anime. When these personalities clash and a debate of ideals & morals occurs, that's when you know it's a great slice of life anime as it draws on your own morals so you can almost fight with our characters!
Let's get to the Top 5 List of Best Slice of Life Anime!
5. ReLIFE
What would you do if you were hating your job, had no friends and was given a chance to restart your life?
ReLIFE explores this possibility with character development and moral values being challenged as the story progresses. Just like any other great anime, all characters are developed together which is even more important in a slice of life anime. What's even more amazing about this anime is that we are given the perspective of the main character meaning that as he contemplates his thoughts and feelings, we go through that same journey which makes you even closer to the characters!
4. Kiznaiver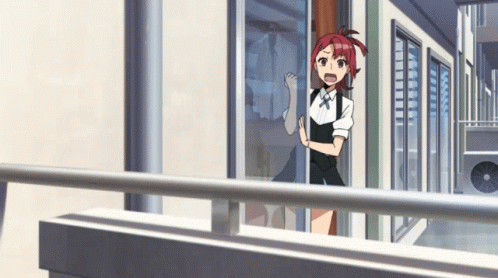 Imagine a world where whatever pain you go through, your friends must go through it as well.
Kiznaiver explores this crazy reality with possibilities of self-harm, characters revealing their true personas and becoming numb to any sort of pain. With each character having a disctinct personality, this anime definitely addresses any avenue within the premise of the story as you have a range of characteristics covered with each character.
By forcing these personalities to clash along with each of their unique morals/idealstic views, Kiznaiver makes an amazing slice of life anime!
Before we proceed with the rest of the blog, p
lease check out our merch on the website
 as we have a ton of merch from Jujutsu Kaisen like phone cases, figures and custom Air Force Ones!
Use BLOG10 for FREE Jujutsu Kaisen Stickers!!
3. Kokoro Connect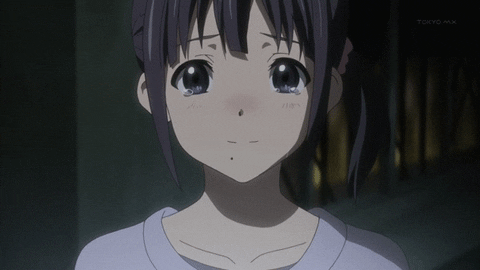 As with the previously covered anime, each of these shows have explored a weird reality and addressed the morals of characters in response to the crazy world they belong to.
In Kokoro Connect, our characters are faced with the challenge of body swapping.
Without any warning or remorse, our characters are forced to confront their feelings and values with the other members of the group along with uncovering the mystery behind this supernatural situation.
The cast of Kokoro Connect beautifully express a range of emotions and the story is written well with a short and sweet ending at 17 episodes. Definitely worth a watch and deserves 3rd place!
2. Violet Evergarden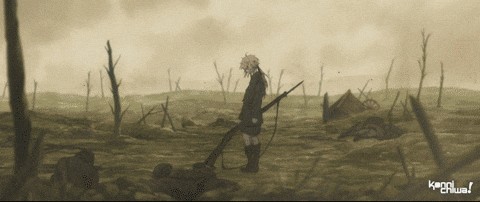 Losing everything in the war, Violet tries to restart her life in the city!
This emotional rollercoaster ride definitely had me in tears as you follow the perspective of Violet through her personal development from being a literal killing machine to becoming more and more human.
With the last words of the only man who cared for her, join her in one of the best and most emotional character development journeys you've seen since Gaara after he lost to Naruto!
It's even got a movie and is on Netflix so no excuses! 
Honourable Mentions
Sora Yori Mo Tooi Basho - For adults that forgot their dreams, this is anime for you! Follow the adventure of 4 high school girls pursuing their "dreams" in going to the South Pole. With a rollercoaster of emotions, our characters confront their insecurities in the unexplored wilderness.
Charlotte - Imagine X-Men in anime from the makers of Clannad and Angel Beats (mic drop)
Suzumiya Haruhi no Yuuutsu - With conspiracies meeting the supernatural, this anime confronts reality itself with an interesting cast of characters and even has two separate watch orders, spin offs and a side story. This anime has one aim, to mess with your mind with it's moral challenges!
1. AnoHana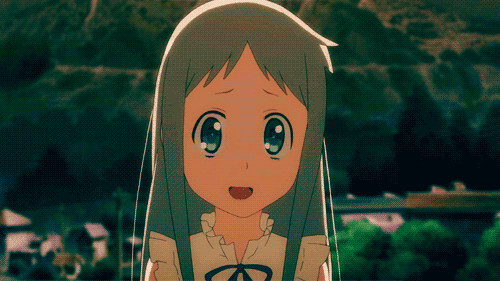 This is one of the few anime that have made me cry.
That should be enough to make you watch it but let me tell you more.
With one of the main characters dead at the start of the show, you unconver the mystery of her death and how it affected each of her friends. Some of them were only left with slight concern whilst others were hit with severe psychological trauma.
By the end of the anime, I can say in confidence that:
1. You will fall in love with Menma.
2. You will feel emotional/cry at the end.
Let us know what your top 5 slice of life anime list is in the comments below!
Next week's blog is on Different Types of Breathing in Demon Slayer Part 2!