For more attentative viewers who keep a very close eye on an anime, there may sometimes be a sudden change in the animation quality and the direction the story might head. This was definitely the case during season 3 of High School DxD, One Punch Man and most recently, the final season of Attack on Titan. So why do animation studios make an abrupt decision either between seasons or during the season to drop out of the anime? Find out in today's blog!
Attack on Titan: Final Season
With each anime having its own situation, it's hard to pinpoint a general reason for this change. It could be the production commitee dropping the studio or even the studio themselves refusing to create another season of the anime! These were both the case for Attack on Titan where WiT studios, who made a significant improvement in the fight animations and overall look of the anime, made a decision to move away from the anime for it's final season (much to our suprise!).
Upon all the confusion and sad news, they announced that they had no plans in working to help create the next season of this blockbuster masterpiece and were dropped by the production commitee.
The fans were all expectedly annoyed after the departure of WiT studios as they were replaced MAPPA studios however, this "hate" grew stronger as the new animation seemed like a big change compared to the old style everyone was used to. Alongside this, several artistic choices by the animation studio seemed contraversial as it created a split opinion in the fanbase which is something you never want to do.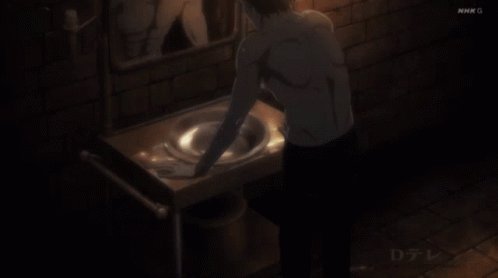 Before we proceed with the rest of the blog, p
lease check out our merch on the website
 as we have a ton of merch from Attack on Titan, Naruto and Jujutsu Kaisen!
Use BLOG10 for Demon Slayer FREE Stickers!! 
Fate Stay Night
Now you might've realised but there are two separate versions of this anime despite telling the story of the same Light Novel. There is the older, original take from Studio Deen and the new 'Unlimited Bladeworks' which was brought to life by ufotable.
With the first adaptation of Fate Stay Night, Studio Deen attempted to include all three victory routes in the anime. This was a great feat and, if completed to a good enough standard, would've been remarkable! As you might've guessed, it went poorly and the studio gained themselves a sour reputation in the anime fandom. As a result of their attempt to go for perfection, the character development was thinner than a piece of paper and the romantic development between Shiro and his female companions was made to look less believable than an adult video. Don't think for a second that the animation must've compensated for this lack of effort in writing. NOPE! The animation was subpar, if that!
In comes the dual wielding knight in shining armor (not Kirito), ufotable! With the most spectacular animation, fight choreography and character development (even by today's standards), the anime made it's well deserved revival and unlike Studio Deen, these guys delivered a masterpiece.
Studio Deen has also been responsible for ruining other popular anime e.g. Log Horizon Season 2, Nanatsu no Taizai Season 3 and Fruits Basket!
So not all studio changes can be negative! Other examples of these kind of studio changes include One Punch Man and High School DxD!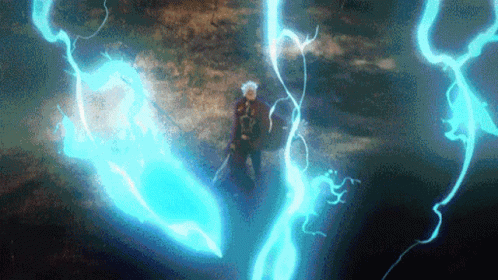 How have you felt about a studio change in an anime you loved watching? Leave Your Comments Below!
Prepare for next week's blog on Best School/Slice of Life anime since Golden Week is coming up!! AND don't forget to use BLOG10 in checkout today!